Maravilla Homes and Condos for Sale
Start Your Search
*All MXN prices are approximate based on daily exchange published by BANXICO. / Todos los precios en MXN son aproximados en base al tipo de cambio diario publicado por BANXICO.
NOM 247: The prices contained in this website are in DOLLARS (US Currency) and in accordance with article 8 of the monetary law, the final price for recordation purposes will be converted into PESOS resulting from the official exchange rate on the date payment is due. In accordance with NOM 247, prices shown in DOLLARS can be converted into PESOS by accessing the following link and performing the corresponding arithmetic multiplication per the current exchange rate.
https://www.banxico.org.mx/tipcamb/main.do?page=tip&idioma=en
---
NOM 247: Los precios contenidos en este sitio web están en DÓLARES (moneda de los EUA) y de conformidad con el artículo 8 de la ley monetaria en vigor, el precio oficial a registrar en la escritura será el de PESOS que resulte del tipo de cambio oficial en la fecha que el pago sea obligatorio. De conformidad con la NOM 247, los precios en DÓLARES se pueden consultar en PESOS mediante la multiplicación aritmética del precio mostrado en DÓLARES por el tipo de cambio en vigor para solventar operaciones en dólares moneda de Los EUA.
https://www.banxico.org.mx/tipcamb/main.do?page=tip&idioma=sp
Maravilla Cabo Homes For Sale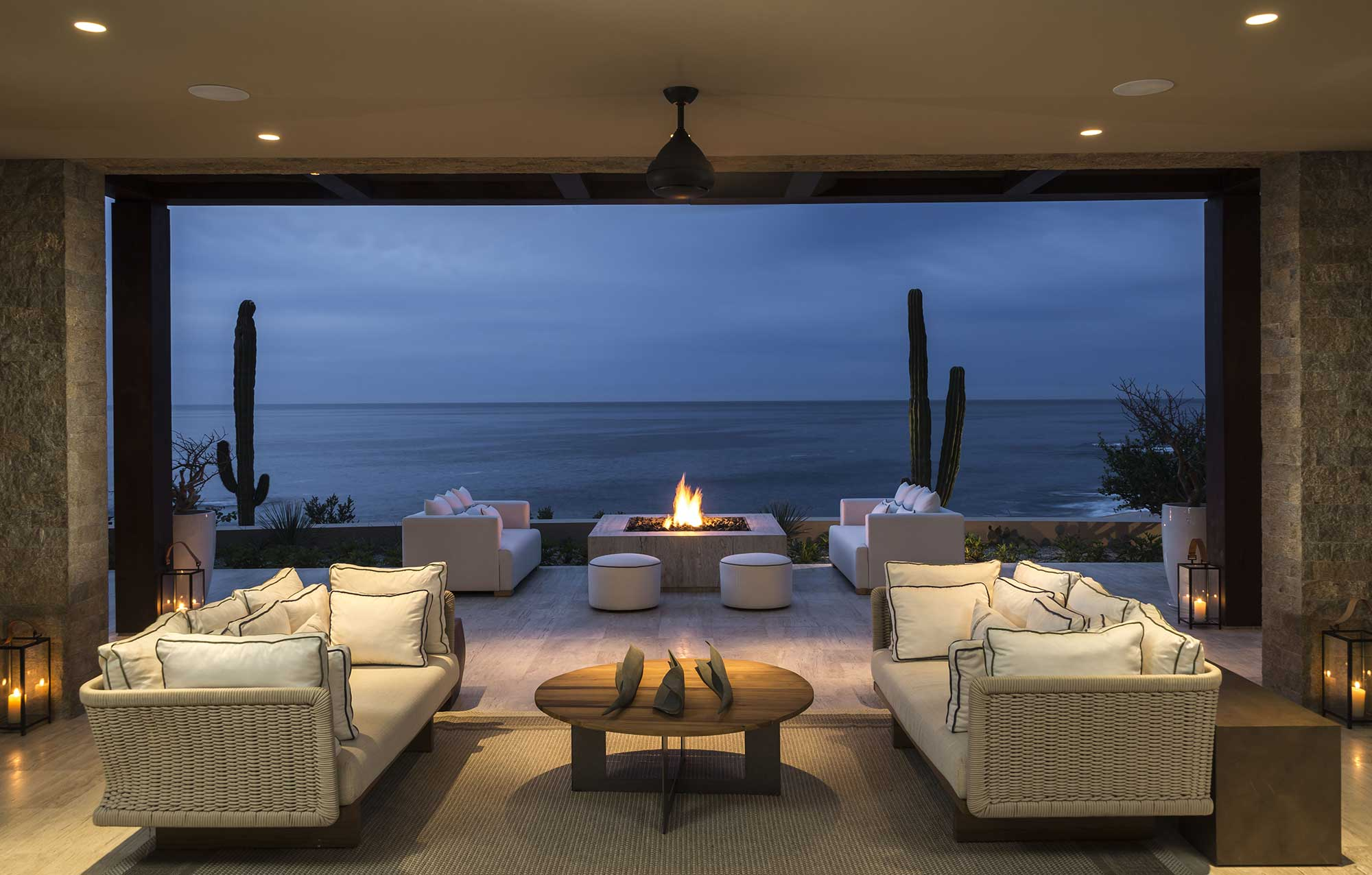 Maravilla is where we dream of living in paradise, a comfortable and contemporary destination surrounded by the bluest seas imaginable, world-class amenities, and endless opportunities for exploration.
Nestled between Santa Maria Beach and Bay in Los Cabos, Mexico, Maravilla offers beachfront villas, golf course homesites, El Cielo homesites, Las Viudas homesites, and Las Lomas villas, as well as an entire full-service community. Here at Maravilla Los Cabos, we are proud to have a selection of Blue Flag-certified beaches that provide an unequaled level of safety and cleanliness.
Every home offers a private oasis with stunning ocean views and an unparalleled level of luxury and comfort. Maravilla presents endless opportunities for those looking to experience the best of Cabo San Lucas, Mexico. Whether you're in the mood for adventure or relaxation, Maravilla offers something for everyone. Let's find out more about what Maravilla has to offer.
A Place With Widespread Amenities
Do you know why Maravilla is the best place to buy a home in Los Cabos? It is because Maravilla presents endless opportunities. This entire full-service community offers world-class amenities that bring quality living and entertainment to this contemporary destination surrounded by blue flag Certified beaches.
The luxurious Las Lomas Villas set within the world-class El Cielo Homesites offer comfort and contemporary living. When you are looking for a beachfront villa, have no fear! The magnificent Santa Maria Beach is within walking distance from the Las Viudas Homesites. The nearby Santa Maria Bay has an 18-hole golf course, perfect for those who love golfing.
15 Minutes Walk From Downtown Cabo San Lucas
Do you want to enjoy the nightlife in Cabo San Lucas and still have a peaceful place? Maravilla is just 15 minutes away from downtown Cabo San Lucas. That means you can easily walk there to enjoy this beautiful city's vibrant atmosphere and escape to Maravilla Los Cabos's tranquil atmosphere. When you buy a home at Maravilla, you will have the best of both worlds, all within one destination.
Stay Active and Enjoy Nature
Maravilla is located near some of the most beautiful beaches in Los Cabos. With endless possibilities for outdoor activities such as surfing, diving, fishing, golfing, biking, and exploring the nearby islands, you will never be bored.
Plus, with this area's stunning landscape and natural beauty, you can enjoy amazing sunsets and star-filled night skies at Maravilla Los Cabos. Like every homeowner, you will have access to the beaches and all of the amenities with Maravilla.
The Perfect Combination of Luxury and Comfort
Maravilla Los Cabos has something for everyone, whether you are looking for a vacation spot or want a place to call home in one of Mexico's premier beach destinations.
The combination of luxury and comfort that Maravilla provides makes it the perfect spot for anyone looking for a place to buy. This special destination offers convenient access to everything you need to enjoy life at its finest. No one wants a boring life, and the Maravilla way of living is anything but that.
A Place Of Opportunity
When you buy a home at Maravilla, you are investing in more than just a property. You are investing in the opportunity of living life to its fullest. Maravilla has something for everyone: world-class amenities, luxurious properties, and comfortable villas surrounded by beaches.
Whether you are looking for a vacation spot, outdoor adventure, pristine environment, a place to call home, or want to enjoy the amazing natural beauty of Los Cabos, Maravilla presents endless opportunities. So why wait? Visit Maravilla today and experience life as it should be.
Types Of Homes You Can Find Here
Maravilla Los Cabos offers luxurious villas and beachfront homes to more affordable options such as condominiums. Also, houses and lots are available for those who want to customize their home. With options for everyone, Maravilla is the perfect place to find your dream home in Mexico. The types of residence you here include:
Ground Villas
Located near the sea and offers stunning views of the ocean. These villas offer high-end amenities like private terraces, full kitchens, and spectacular outdoor living spaces. Every villa has a unique character and is a great choice for those looking to invest in luxury.
Penthouses
The perfect option for those looking for a bit more privacy. Penthouse condominiums have access to all the amenities of the resort and boast incredible views of the marina and ocean. With large decks and plenty of space to entertain, these units are an excellent choice for those seeking luxury living in Los Cabos.
Two-Story Townhomes
Ideal for those looking for more space, two-story townhomes offer plenty of room while still in Maravilla's heart.
These residences have plenty of windows and balconies to make the most of the stunning views. With cozy interiors and amenities, these homes are perfect for families or those looking for a more permanent residence.
Vacation Rentals
The perfect option for those who want to experience the beauty of Los Cabos without committing to a long-term purchase.
Vacation rentals give visitors access to all the amenities of Maravilla, as well as stunning views and plenty of recreational activities. These are great for those looking to get away and relax in style.
Homesites With Over And Under 0.5 Acres
Homesites provide the perfect opportunity for those looking to create their own dream home. With lots ranging from 0.5 acres to over 1 acre, these lots come with all the amenities of Maravilla and offer plenty of space to build exactly what you want.
Experience The Luxury Of Maravilla Cabo Homes For Sale
If you're looking for a luxurious, sun-drenched getaway, you won't find anywhere better than Maravilla Cabo. This stunning beachfront community offers homes that provide some of the most spectacular views in Mexico.
With a vibrant culture and incredible amenities, these luxury vacation homes are perfect for anyone wishing to escape the hustle and bustle of everyday life.
Choose from various real estate options that suit your needs, and enjoy the best of Los Cabos at Maravilla! With all these incredible amenities, you can't go wrong with investing in one of our homes for sale. Trust us; you won't be disappointed!
Other people who searched for Maravilla Homes for sale also searched for the following:
Puerto Los Cabos Homes for Sale
Ranchos San Lucas Homes for Sale
Villa La Estancia Homes for Sale
Ritz Carlton Cabo Homes for Sale
Rancho Cerro Colorado Homes for Sale
Cabo Homes Under 500k for Sale
Cabo San Lucas Homes 1 to 3 Million Dollars
Cascadas de Pedregal Homes for Sale
El Encanto de La Laguna Homes for Sale
El Encanto Laguna Homes for Sale
Espirtu Del Mar Homes for Sale
Four Seasons Cabo Homes for Sale
Hacienda Beach Club Homes for Sale
Los Cabos Homes 500k to 1 Million Homes for Sale
Los Cabos Homes Over 3 Million
Maranara Homes for Sale
Misiones Homes for Sale
Old Lighthouse Golf & Ocean Club Homes for Sale
Palmilla Villas de Oro Homes for Sale
Palmilla Villas Del Mar Homes for Sale
Park Hyatt Cabo Homes for Sale
Puerta Cabos Village Homes for Sale
Resort Pedregal Waldorf Astoria Homes for Sale
San Jose Del Cabo Homes for Sale
Oceana Wellness Residences for Sale