Copala Homes and Condos for Sale
Start Your Search
*All MXN prices are approximate based on daily exchange published by BANXICO. / Todos los precios en MXN son aproximados en base al tipo de cambio diario publicado por BANXICO.
NOM 247: The prices contained in this website are in DOLLARS (US Currency) and in accordance with article 8 of the monetary law, the final price for recordation purposes will be converted into PESOS resulting from the official exchange rate on the date payment is due. In accordance with NOM 247, prices shown in DOLLARS can be converted into PESOS by accessing the following link and performing the corresponding arithmetic multiplication per the current exchange rate.
https://www.banxico.org.mx/tipcamb/main.do?page=tip&idioma=en
---
NOM 247: Los precios contenidos en este sitio web están en DÓLARES (moneda de los EUA) y de conformidad con el artículo 8 de la ley monetaria en vigor, el precio oficial a registrar en la escritura será el de PESOS que resulte del tipo de cambio oficial en la fecha que el pago sea obligatorio. De conformidad con la NOM 247, los precios en DÓLARES se pueden consultar en PESOS mediante la multiplicación aritmética del precio mostrado en DÓLARES por el tipo de cambio en vigor para solventar operaciones en dólares moneda de Los EUA.
https://www.banxico.org.mx/tipcamb/main.do?page=tip&idioma=sp
Copala Homes For Sale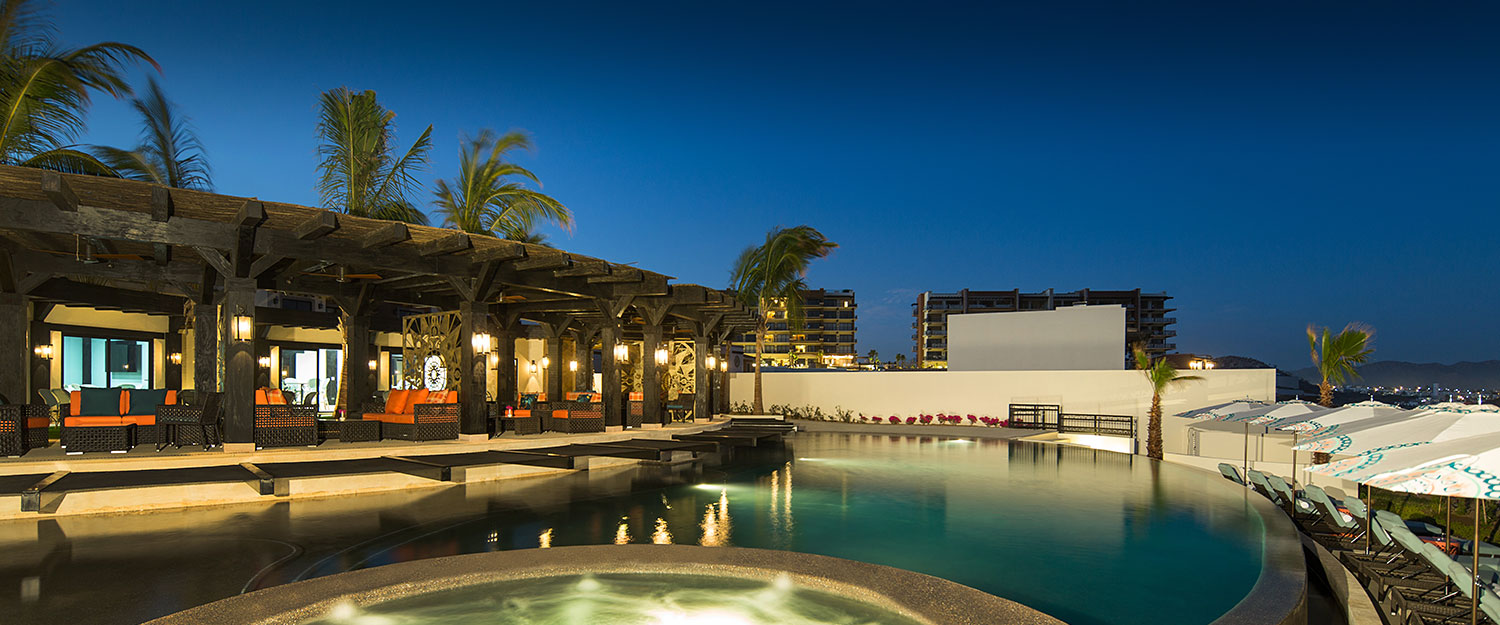 Copala is the place to be for everything from luxurious golfing, beach, and pool days to a relaxed lifestyle of home-buying. Situated in Los Cabos, Mexico, Copala offers premier real estate opportunities with direct financing and a simplified home-buying process.
Every homeowner can expect to be pampered and delighted in all aspects of the new venture. Copala is situated in exclusive Quivira Los Cabos, just five minutes from downtown Cabo San Lucas.
When any individual or family is looking for a perfect home in the Los Cabos area, Copala should be at the top of their list. Homeowners can access amenities such as the Jack Nicklaus Signature Golf Course, Beach Club, Pool, and Laundry Room.
Many different condo options with excellent space distribution come with private pools. Living a life of luxury in Cabo San Lucas and Baja California Sur is easier than ever. Let's find out what else Copala offers for their future homeowners.
A Heaven To Call Home
At Copala, the possibilities of home-buying are endless. With new listings popping up daily, the site owner can expect to find their perfect property in no time. From spacious bedroom condos with exterior terraces, a breakfast bar, and a hot tub to brand new five-floor homes that come with concierge services, Copala has something for everyone, including
The Quivira Copala Clubhouse
This exclusive copala club house is the perfect way to start your home-buying journey. Featuring a Jack Nicklaus signature course, private swimming pool, laundry room, and rooftop terrace, residents of Copala can use their excellent space distribution and access all that Los Cabos offers.
Located just outside Cabo San Lucas, the Quivira Copala Clubhouse is the perfect escape from the hustle and bustle of everyday life. The 38,000-square-foot Club House offers a magnificent dining room with an equipped catering kitchen to host your special events.
Moreover, the on-site fitness center ensures that you can stay in shape and remain healthy while enjoying all the other facilities. The clubhouse is not just a place to relax and get away; it also offers direct financing for those looking to purchase their dream home.
Beachfront Living
Nothing says paradise like living on one of Los Cabos' beautiful beaches. If you're looking for a property in the heart of Baja California Sur, look no further than Pueblo Bonito Resorts.
This exclusive development offers some of the best views and amenities in town and provides an excellent home-buying process for those interested in purchasing their dream beachfront condo.
With world-class beaches, amazing sunsets, and access to all the amenities Copala has to offer, Pueblo Bonito Resorts is a paradise you won't want to leave.
Casa MK
If you're looking for a luxurious lifestyle without sacrificing comfort or style, then Casa MK is a perfect choice. Located on the fifth floor of Quivira Los Cabos, this exclusive condo offers spectacular views and excellent space distribution.
A team of experienced professionals has meticulously designed every aspect of Casa MK to provide an unparalleled living experience. Casa MK has everything if you're looking for a golf retreat, a comfortable home base, or a place to entertain friends and family. Casa MK is a paradise in Los Cabos and a must-see.
Luxurious Condos
At Copala Los Cabos, there's no shortage of luxurious condos. Whether you're looking for a beachfront condo or a cozy home away from home, Copala has got you covered. A bath condo is something to consider if you want all the amenities of a home without the hassle.
Located in one of the most beautiful regions in Mexico, Copala Los Cabos offers a unique and desirable experience. Whether you're looking for affordable or luxurious living, Copala has something for everyone who wants to live their life to the fullest.
Old World Charm With Mexican Heritage
For those looking for an old-world charm with Mexican heritage, Copala Los Cabos is a great destination. With luxurious condos, sprawling villas, and breathtaking views, Copala Los Cabos provides the perfect backdrop for any lifestyle.
From the cobblestone streets of San Jose del Cabo to the lush golf courses of Quivira Los Cabos, this region has something for everyone who wants to explore its vibrant culture. Copala is conveniently situated just 20 miles south of the Los Cabos International Airport (SJD), ensuring a stress-free journey.
Located just northwest of Cabo San Lucas, you can experience the thrill of one of Mexico's most exciting destinations at your fingertips.
The Perfect Investment Property
Investing in a property can be a great way to increase your return on investment (ROI). With Copala, you have peace of mind knowing that all properties are pre-screened and inspected before being put up for sale.
This ensures that no matter what kind of property you're looking for, you can be sure it's of the highest quality. Quivira homes for sale offer the perfect balance of style, comfort, and convenience.
With various floor plans and styles to choose from, you can find the perfect fit for your lifestyle. Whether you're looking for a condo in the heart of Downtown San Jose or a bungalow in the suburbs, Copala is what you're looking for.
Buy The Perfect Home For You and Your Family
Copala homes for sale provide the perfect option for family living. With multiple bedrooms, bathrooms, and living spaces, your home will be comfortable and inviting for everyone in your household.
Plus, you can enjoy each property's beautiful landscaping and design when taking a stroll around the area. Copala homes offer a great opportunity to invest in a property and make it your own. At Copala, the mission is to provide you with the perfect property for your lifestyle and needs.
Whether you're looking for an oceanfront condo or a spacious house in the heart of Los Cabos, you can always find the perfect fit with Copala. Get ready to turn your house into the perfect home with Copala.
Other people who searched for Copala Homes for sale also searched for the following:
Puerto Los Cabos Homes for Sale
Ranchos San Lucas Homes for Sale
Villa La Estancia Homes for Sale
Ritz Carlton Cabo Homes for Sale
Rancho Cerro Colorado Homes for Sale
Cabo Homes Under 500k for Sale
Cabo San Lucas Homes 1 to 3 Million Dollars
Cascadas de Pedregal Homes for Sale
El Encanto de La Laguna Homes for Sale
El Encanto Laguna Homes for Sale
Espirtu Del Mar Homes for Sale
Four Seasons Cabo Homes for Sale
Hacienda Beach Club Homes for Sale
Los Cabos Homes 500k to 1 Million Homes for Sale
Los Cabos Homes Over 3 Million
Maranara Homes for Sale
Misiones Homes for Sale
Old Lighthouse Golf & Ocean Club Homes for Sale
Palmilla Villas de Oro Homes for Sale
Palmilla Villas Del Mar Homes for Sale
Park Hyatt Cabo Homes for Sale
Puerta Cabos Village Homes for Sale
Resort Pedregal Waldorf Astoria Homes for Sale
San Jose Del Cabo Homes for Sale
Oceana Wellness Residences for Sale