Ventanas Homes For Sale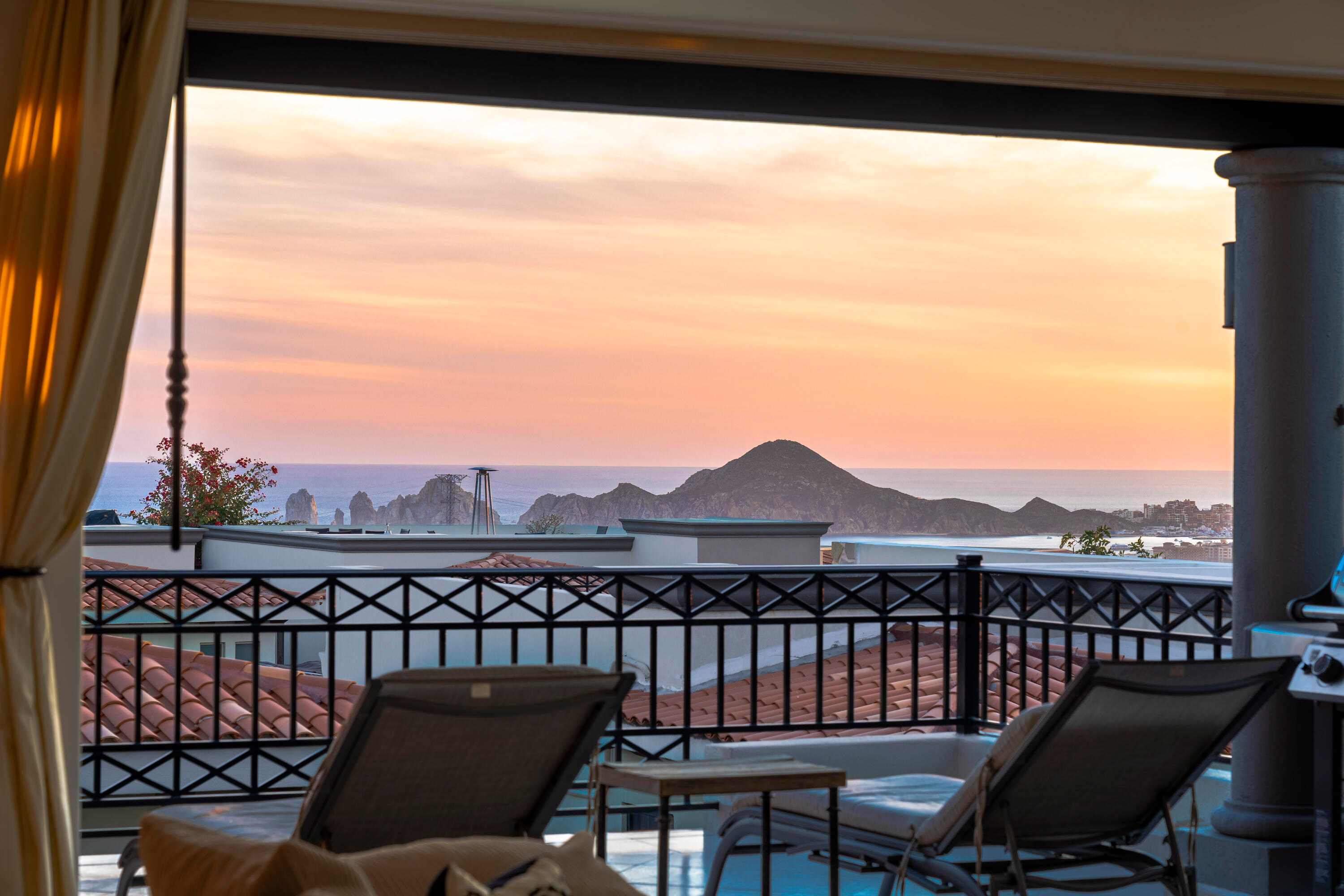 Have you ever thought about living in paradise? Well, Ventanas is the place to be. Located in Cabo San Lucas, Ventanas Homes for Sale offers a spacious terrace and living area in the heart of this well-located community. Every bath penthouse unit has an expansive view of expansive Cabo bay that will guarantee you sunsets like no other.
When homeowners purchase one of Ventanas' homes, they get a beautiful home and floor plan with modern amenities and the peace of mind that comes with living in Los Cabos. With amenities such as a community pool, an adult roof top pool, and even a family pool and tennis court, Ventanas is the perfect place to call home.
As the island of Cabo San Lucas is just a few miles away from downtown Cabo San Lucas, you'll be able to enjoy all the vibrant city has to offer. You can explore its numerous attractions, take in its rich culture, and live life to the fullest.
With Ventanas' virtual tours, you can explore each home before you buy it and get an up-close look at the expansive ocean views that await you. Let's discover some of the best homes in Cabo San Lucas, Ventanas Homes for Sale.
Eye-Catching Place With Dreamy View
What if a heaven-like place becomes your permanent residence? Ventanas Homes For Sale offers unique and eye-catching places with dreamy ocean views. The sprawling terraces, combined with the vibrant and sunny city of Cabo San Lucas, make this place a must-have for anyone looking for their perfect home in paradise.
With plenty of amenities, such as a swimming pool, hot tub, and a luxurious master bedroom, this place has it all. And don't forget the breathtaking ocean views that can be enjoyed from any home in Ventanas. Imagine waking up to your slice of paradise every morning.
Ventanas Cabo is the perfect option for investing in a property that offers stunning views and boasts great convenience as it's close to an array of shopping and grocery stores. Plus, there are three phases available, each with its style and atmosphere, so you're bound to find one that speaks to your personal preferences.
Located A Few Minutes Away From Downtown
Ventanas Homes For Sale is a well-located community just a few minutes away from downtown Cabo San Lucas. Here, you can enjoy expansive views of Cabo bay and all the comforts and amenities that Los Cabos offers.
As it is located in the heart of the city, Ventanas Homes For Sale has easy access to all major attractions and points of interest. The supermarkets, restaurants, and all the services you need are just a few minutes away.
Ventanas Homes For Sale offers multiple options for purchasing a home in this desirable community. You don't have to travel long to buy the necessities. You can choose from various penthouses, terraced units, and single-family homes. Every home has an open floor plan designed to make the most of natural light and beauty.
A Gated Community With 24/7 Security
Ventanas Homes For Sale is a secure, gated community that offers 24/7 security to its residents. The area features plenty of lush green areas, gardens, and several pools where you can take a refreshing dip on hot days. There's also an outdoor gym, perfect for keeping fit while enjoying the stunning views of the bay.
Ventanas Homes For Sale is an excellent place to live if you want a safe place close to all the action. To provide more security, there is also a private guard service that patrols the area during the day and night. Every villa or condo has a cutting-edge security system, and all entrances are monitored.
A Home for Every Lifestyle
Ventanas Homes For Sale is the perfect place for every kind of lifestyle. Whether looking for a peaceful haven to relax or vibrant city life, you will find what you're looking for in Ventanas Homes For Sale.
The community is close to the beach, restaurants, shopping centers, children's playground, other food locations, and entertainment venues. Here you can find a house for families with children or couples who want to spend quality time together.
Plenty of fully furnished condos are available that would be ideal for singles who want to enjoy city life without missing any of Cabo San Lucas' attractions.
Plenty Of Real Estate Opportunities
If you're looking for a great place to call home, Ventanas has plenty of real estate opportunities waiting to be discovered. An established area with amenities and friendly neighbors makes it the perfect spot for anyone seeking quality living.
Whether you are a first-time homebuyer or an experienced investor, you'll find something ideal for your needs. As the real estate market grows in this part of town, you can expect to find various housing options to suit your lifestyle.
From classic single-family homes to luxurious condos and townhouses, there is an impressive selection available in Ventanas. With a vibrant atmosphere, convenient shopping, and excellent schools nearby, it's no surprise that this area is becoming increasingly popular for prospective homeowners.
Investing in Ventanas real estate is a wise decision, and with the help of an experienced real estate agent, you will find the perfect property for your needs.
Buy A Home Of Your Dreams With Ventanas
At Ventanas, you can find homes that fit your budget and lifestyle. Whether you're looking for a cozy single-family or a spacious condo, the community offers plenty of options.
You can be sure to get value for your money when purchasing real estate in this area, as prices are competitive and still on an upward trend.
You will feel at home when you set foot in this picturesque town. With plenty of well-maintained properties and friendly locals, living here is an enjoyable experience for everyone involved. If you're looking to buy a property in Ventanas, there is no better place to find your dream home.
Other people who searched for Ventanas homes for sale also searched for the following:
Puerto Los Cabos Homes for Sale
Rancho San Lucas Homes for Sale