Cresta Del Mar Homes For Sale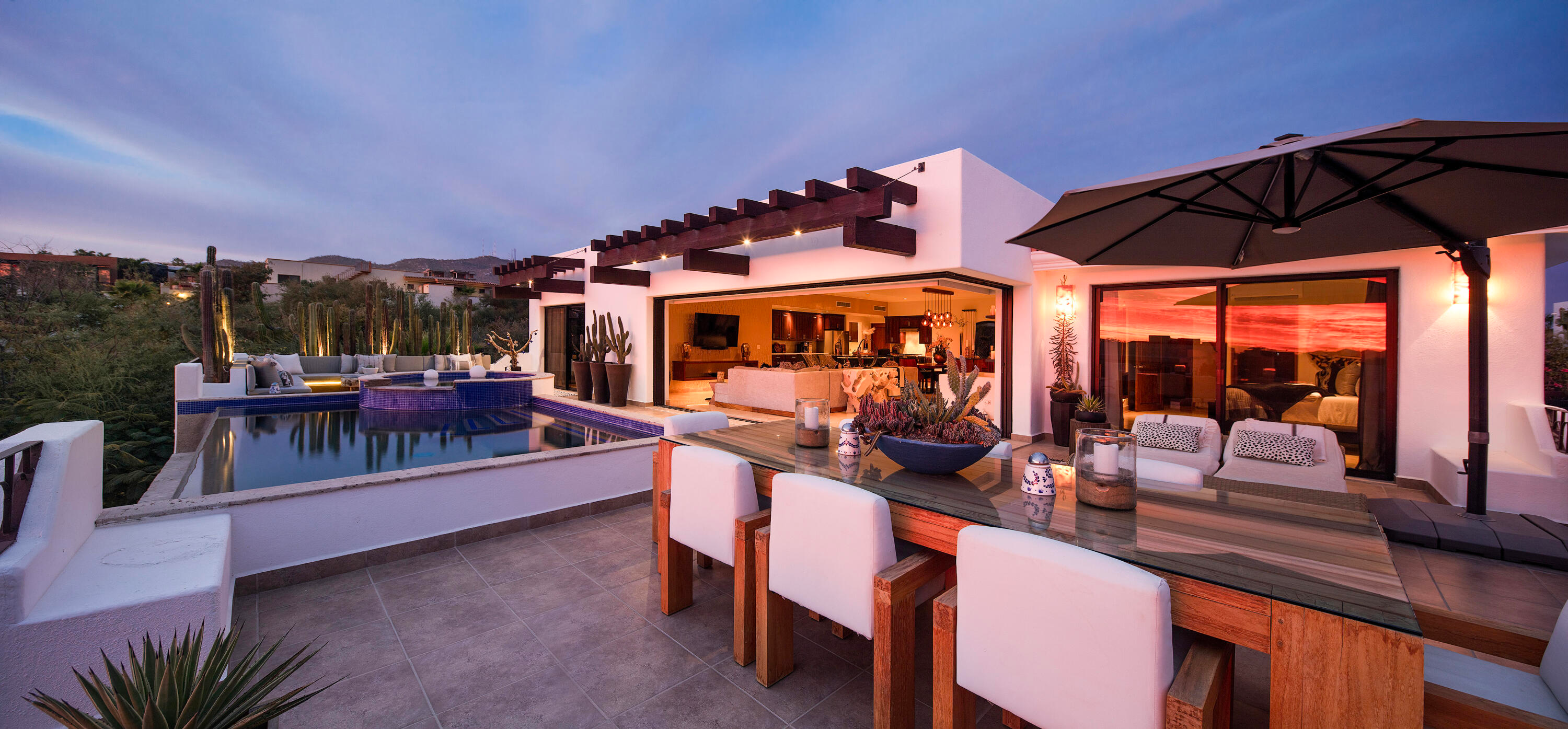 Home is where you will find the comfort of your private space and the luxury of enjoying life. And Cresta Del Mar Homes for Sale is surely a place for you to find that perfect home.
Do you know that this tranquil and private development offers extensive outdoor living space and own private ensuite bathrooms and dining rooms? Or even a large outdoor living space that gives you a front seating to the beautiful Cabo San Lucas.
We bet you don't know about this elegant living room or the modern and spacious kitchen in Cresta Del Mar Homes for Sale.
Cresta is well planned, upscale secure gated community located just 5 miles away from the downtown of Cabo San Lucas. Underground utilities and many other community amenities are there to provide the luxury of life.
This gated and guarded community offers easy access to outdoor activities like swimming, snorkeling, fishing, and surfing. You can also enjoy day trips to Todos Santos or San Jose del Cabo in a few minutes. Let's find out more about the features of Cresta Del Mar Homes for Sale that make it the best place to live.
A Well Planned Community With a Lot of Facilities
Cresta Del Mar Homes for Sale offers a variety of lot sizes ranging from 7,000 square feet to 20,000 square feet. The open layout with ceiling pocket doors provides an airy and spacious feel.
The homes are built in the Mediterranean style architecture and provide all modern amenities like pool watch. And the best part is that these homes are right next to downtown Cabo San Lucas where you can shop, dine and explore the culture.
The interior of these homes offers large living rooms with fireplaces, master bedrooms with private ensuite bathrooms, modern and spacious kitchens, and a separate dining room. There is also an outdoor living space for you to enjoy the view of Cabo.
Features That Make Cresta Del Mar Homes For Sale Special
The homes for sale in Cresta Del Mar are very luxurious and well-designed. But what makes them special is their attention to detail, which is above par. These include:
Picnic Areas With Very Open Layout
The most attractive feature of many of the Cresta Del Mar homes for sale is their gorgeous picnic areas with a very open layout that invites togetherness and relaxation. Whether you're looking to host a romantic evening or an outdoor bridal shower, this environment allows for all kinds of options in terms of the best atmosphere.
With plenty of space to play games, lounge around on blankets, or sip drinks under the stars, your outdoor recreations will be taken to another level here. In addition to all the fun, these homes also allow you to take breathtaking nature walks in beautiful oceanfront settings.
BBQ And Sitting Area
Cresta Del Mar homes for sale are special for many reasons, but let's take a moment to focus on one of the most exciting ones, their entertaining outdoor areas, including an outdoor BBQ and sitting area. This gives every home on the market a bonus that no buyer would expect.
With this area, residents can host a barbecue with friends at home without ever having to leave, perfect for a balmy summer evening spent with good eats and drinks.
If they want to take some time out and relax, they can sit back in the seating area surrounded by beautiful scenery. Either way, it makes buying one of Cresta Del Mar's homes truly extraordinary.
Garden And Terrace
Cresta Del Mar homes for sale have a lot to offer, but the gardens and terraces might be the icing on the cake. With their immaculately manicured lawns, these outdoor areas are ideal for entertaining, family gatherings, al fresco dining, or simply savoring nature's beauty.
Imagine sipping coffee or cocktails as you admire lush flowers and trees that provide a space of serenity; it's enough to make anyone feel at home.
And thanks to their large space, there's plenty of room for family and friends. If you seek an open-air living space in a scenic setting, your perfect home awaits at Cresta Del Mar.
Spacious Homes With All The Bells And Whistles
Cresta Del Mar is a dream come true for anyone looking for elegant living: its spacious homes are beautifully designed and include all the bells and whistles. Imagine cooking dinner in the elegant living room large enough with a huge fire pit with plenty of luxurious seating for family and guests.
And after dinner, move the party to one of Cresta's large guests rooms or outdoor areas, which offer panoramic views of the gardens or mountainside. Many homes even feature ceiling pocket doors for added privacy, as well as their private ensuite bathrooms.
Pool Watch Services
Cresta Del Mar homes offer the perfect blend of tranquility and convenience with their pool watch services. This way, residents can remain worry-free while they enjoy all that this luxurious development has to offer.
Whether you're looking for an outdoor swimming spot or a tranquil hot tub, Cresta Del Mar's pool watch services are ideal for those who value safety and peace of mind. Every home has a trained pool watch attendant who will help residents monitor their safety and ensure the area is secure.
Gated Community With Security Services
Cresta Del Mar offers its residents an unmatched level of privacy and security. The development is gated, with 24-hour surveillance cameras, making it one of the most secure communities in the area. The security team is also on call 24/7, ensuring that all residents are safe and sound.
A Must Investment Property
Cresta Del Mar is an ideal investment property for those looking to make their money go the distance. The homes are well-maintained, have access to all modern amenities, and feature nearby schools, parks, and shopping centers.
With prices ranging from mid-range to high-end, Cresta Del Mar is sure to attract buyers of all types. With its luxurious design, top-notch security services, and unbeatable location, it's no wonder Cresta Del Mar homes are the perfect investment for any discerning homebuyer.
Cresta Del Mar: Luxury Living At Its Finest
Cresta Del Mar homes are unique and offer unmatched elegance, charm, and convenience. With a variety of spacious homes, pool watch services, and gated security, Cresta Del Mar is the perfect choice for anyone looking for luxurious living.
No matter what your needs are, Cresta Del Mar has the perfect home for you and your family. So come on down, take a tour of these magnificent homes, and find out why they are a must-see.
Other people who searched for Cresta Del Mar homes for sale also searched for the following:
Puerto Los Cabos Homes for Sale
Rancho San Lucas Homes for Sale